Here's another digital nomad interview. This time, Jelena from Serbia answered my questions and shared her digital nomad journey with us. I visited Belgrade a couple of years ago and it was one of the cities I liked best when I travelled in East Europe – apart from the fact that smoking was not yet forbidden in restaurants and cafés.
It's the aim of the interview series here on the blog to introduce you to people with various professional, personal and cultural backgrounds to show you that everyone can pursue a lifestyle of traveling the world while making money online – either temporarily or permanently.
Please check out the previous interviews if you missed them:
And please don't hesitate to get in touch if you'd like to be featured.
This post contains affiliate links, which help to maintain Digital Nomads Peru. Making a purchase by using any of these links doesn't result in any additional costs for you, of course. Digital Nomads Peru is a participant in the Amazon Services LLC Associates Program, an affiliate advertising program designed to provide a means for sites to earn advertising fees by advertising and linking to Amazon.com. I only recommend goods and services I believe are useful and reliable.
Be online everywhere, with or without local SIM card – get your GlocalMe device today! 
Click here to read my comprehensive review.
Before we start with the interview, I'll leave you the links to Jelena's website and social media accounts, so that you can check out her work, connect with her and follow her.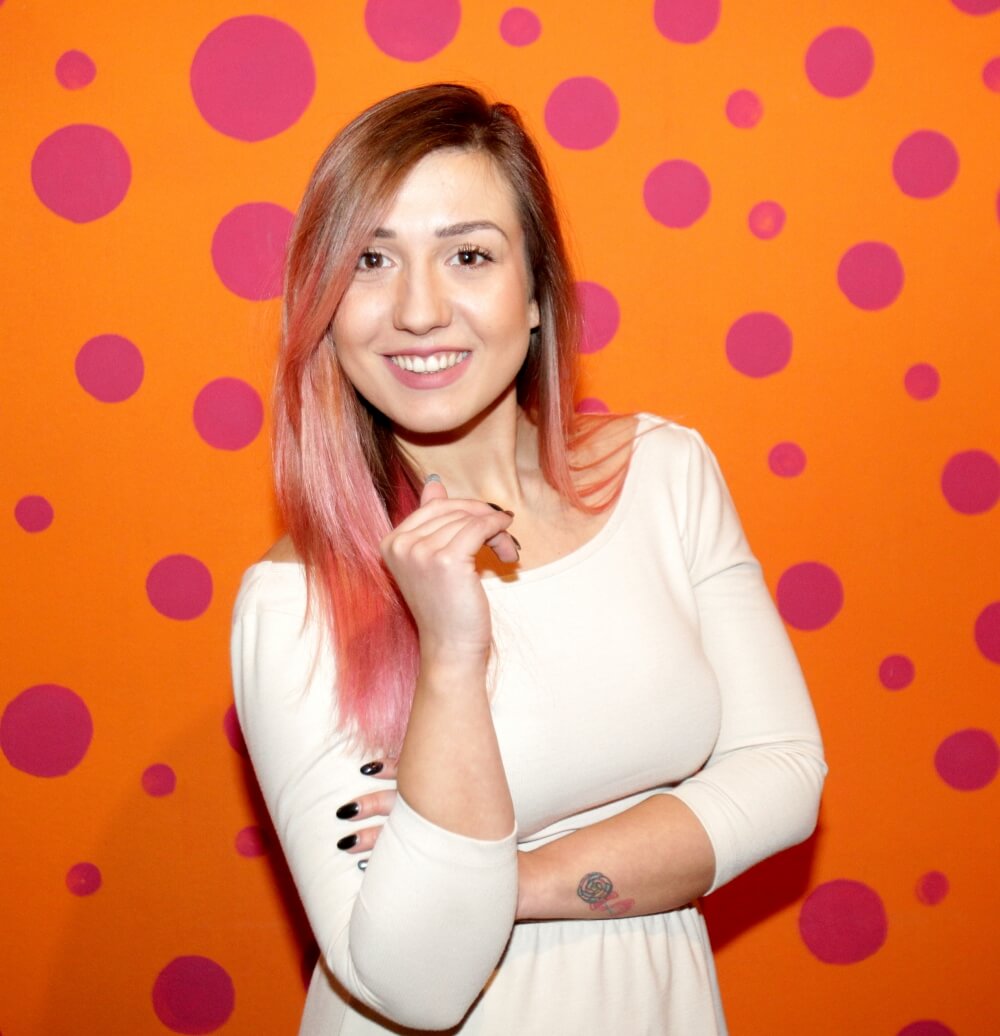 Ok, here we go:
Hi Jelena, please tell us a bit about yourself and your background.
Hello, my name is Jelena Rasic and I come from Belgrade, Serbia. I graduated with a degree in Public Relations in my hometown and I worked in two companies before I started my own business. I always loved travelling and I was travelling whenever I had a chance to do so. With my own business, I also got the freedom to change my location more often and to become a digital nomad. Except for exploring different destinations, I am also very passionate about my job. I am a social media specialist and consultant.
Why and when did you set off as a digital nomad?
It happened 2 years ago. I was overwhelmed with my last job, I was working from 9 am till 10 pm for someone else's dream. At one point, I came to the conclusion that it is enough and decided to start working for myself. At first, I was working as a freelancer and then I become a solo entrepreneur. As I work online, I got that freedom that I can travel whenever I want, and that is how I set off as a digital nomad. It just happened, I managed to combine two of my biggest passions, my job and traveling 🙂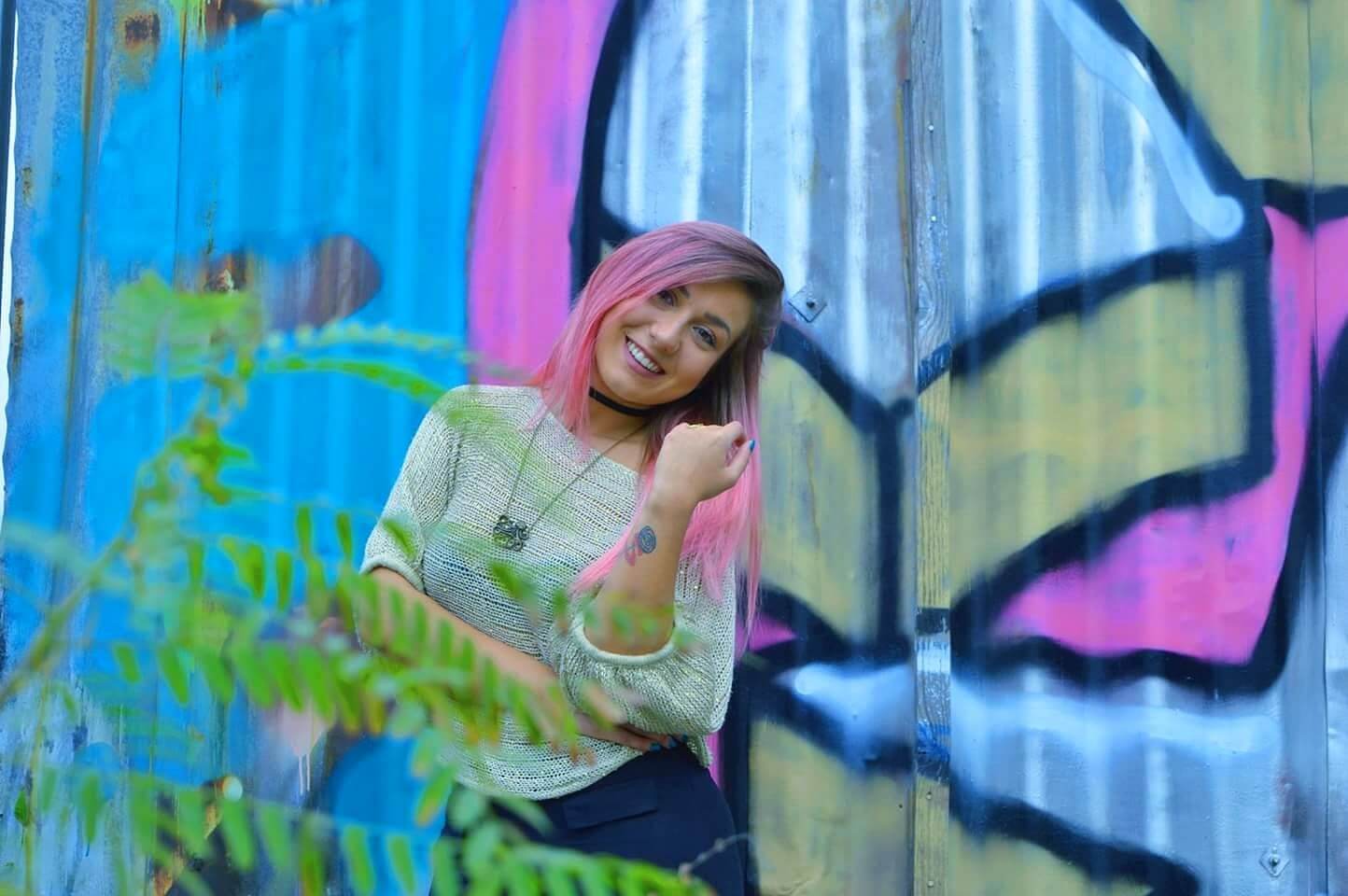 Do you travel alone or with a partner/friend? Which advantages and disadvantages does this have?
I usually travel alone. During my studies, I was a member of the student organization AIESEC through which I made a lot of friends from abroad. Also, after I finished my studies I worked and lived on the Greek island of Santorini where I made a lot of foreign friends, too. So I usually travel around the world visiting my friends :). My sister is also location-independent and I use every chance to visit her in different locations around the world. So I travel alone, but I am never alone :).
Which continents/countries have you already visited? Do you have a bucket list of places you'd like to see?
I do, everyone has a bucket list. Thailand is the first one on it, Mexico, Cuba, Bali… Basically every country in the world, just some are more important to me :). Till now I travelled to different cities in about 20 countries (Austria, Belgium, Croatia, Cyprus, France, Germany, Greece, Hungary, Italy, Macedonia, Monaco, Montenegro, Spain, Switzerland, The Netherlands, Turkey, India, UAE, Egypt Tunisia)
How do you handle work vs travel/sightseeing time?
It's not easy. When I stay somewhere for a longer time, it's not a problem, but when I am just crossing some country, it can be exhausting. I don't have working hours, but I have the amount of work that I need to finish and I can't always take a full day off.
How long do you plan ahead? What are the advantages and disadvantages of planning ahead, in your opinion?
I hate planning so I never plan ahead. I always go with the flow.
What kind of accommodation do you like best? Why?
If I am not staying at a friend's place, I usually book an apartment through booking.com or Airbnb. I prefer apartments instead of hotels because I feel more comfortable. In places where I was staying for a few months, I was renting apartments on a monthly basis because it is cheaper.
How and where do you like to work? Why?
At the beach. Because I would like to live at the beach and be 24/7 at the beach. I love the sea and sand, it makes me feel so relaxed.
Do you have plans to settle down one day? If yes, where?
I have my base in Belgrade, so I am kind of settled. I come home often because I have a cat and I can't leave her alone for too long.
Any recommendation for people who would like to start a nomadic life but are not sure how?
Starting is always the most difficult part and if you postpone it, it becomes even more difficult. So, my suggestion is just to start because you will never be ready with everything. Find a remote job or start your own business and start travelling more often. I think that it is just a matter of personality, and for me, it is something that happens, you just choose your way to live your life. There isn't a magical formula for anything in life.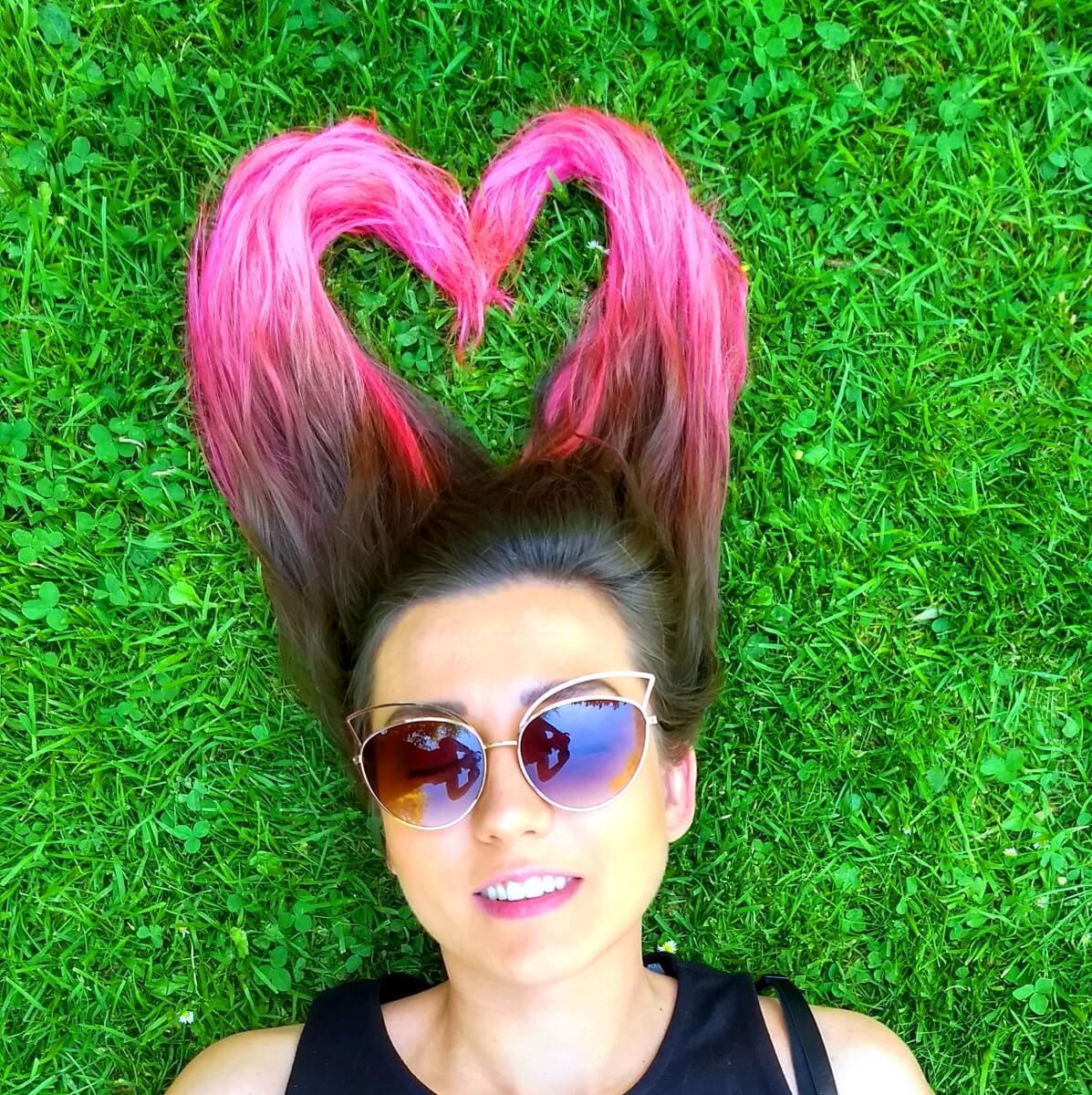 Thank you very much, Jelena!
Did you like the post? Then why not share it on Pinterest? Muchas gracias!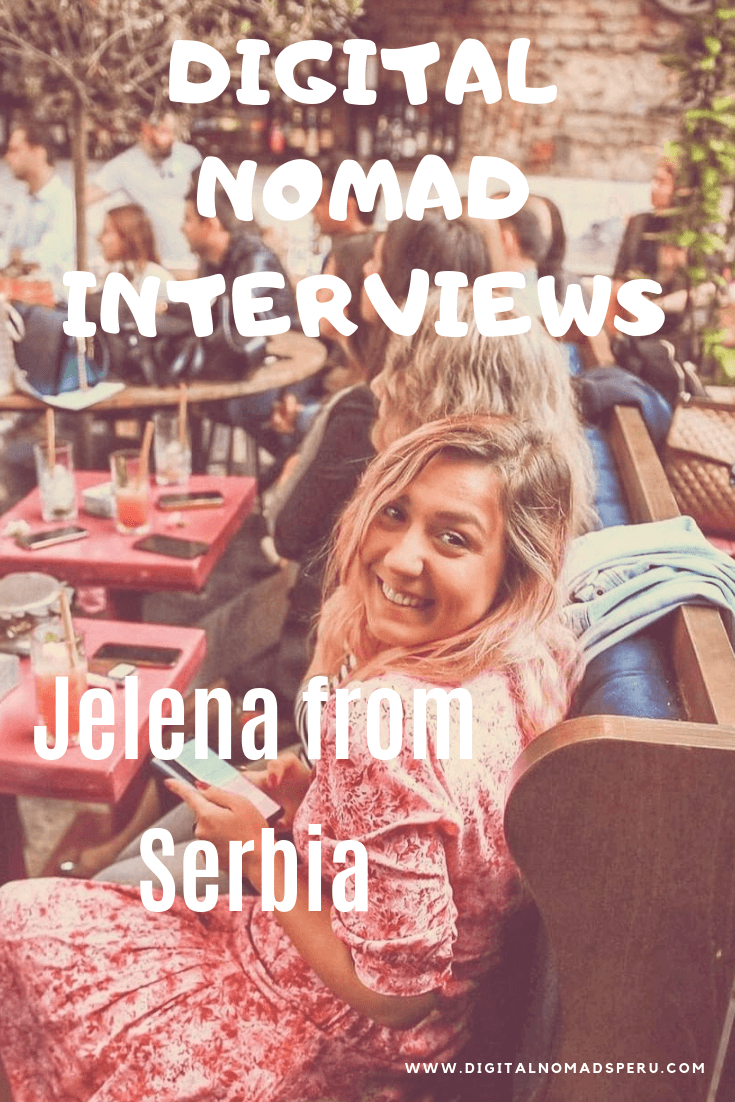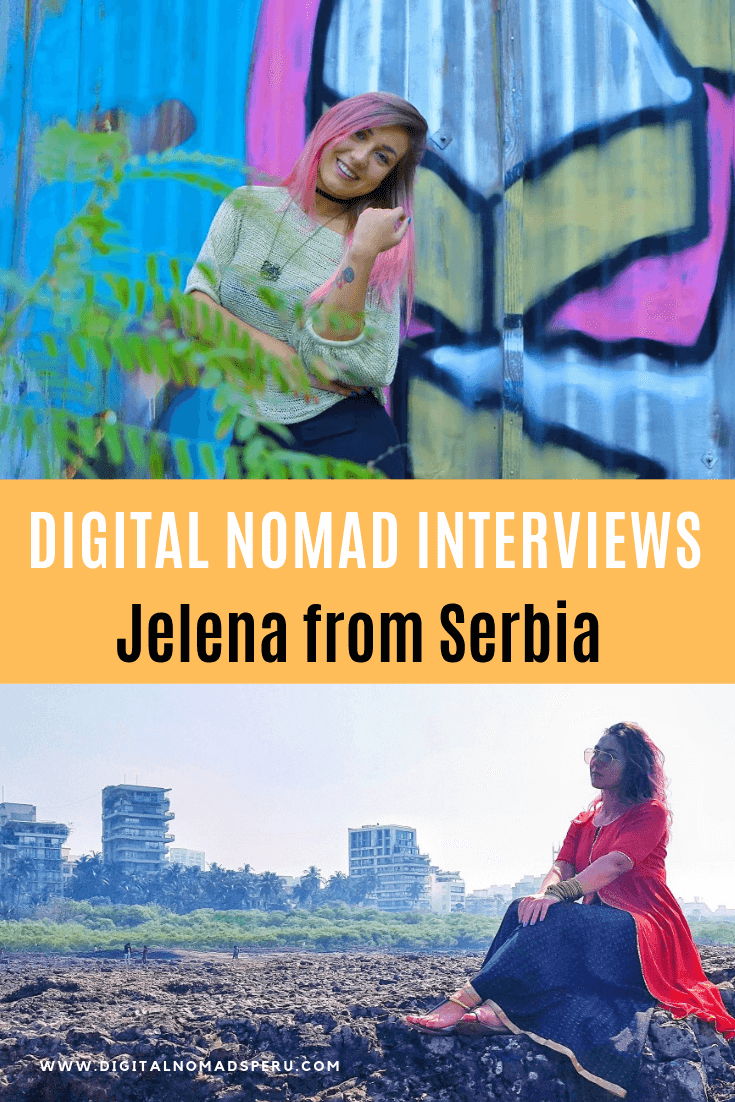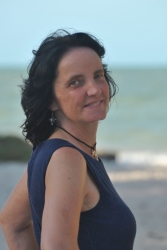 Latest posts by Daniela Fries
(see all)