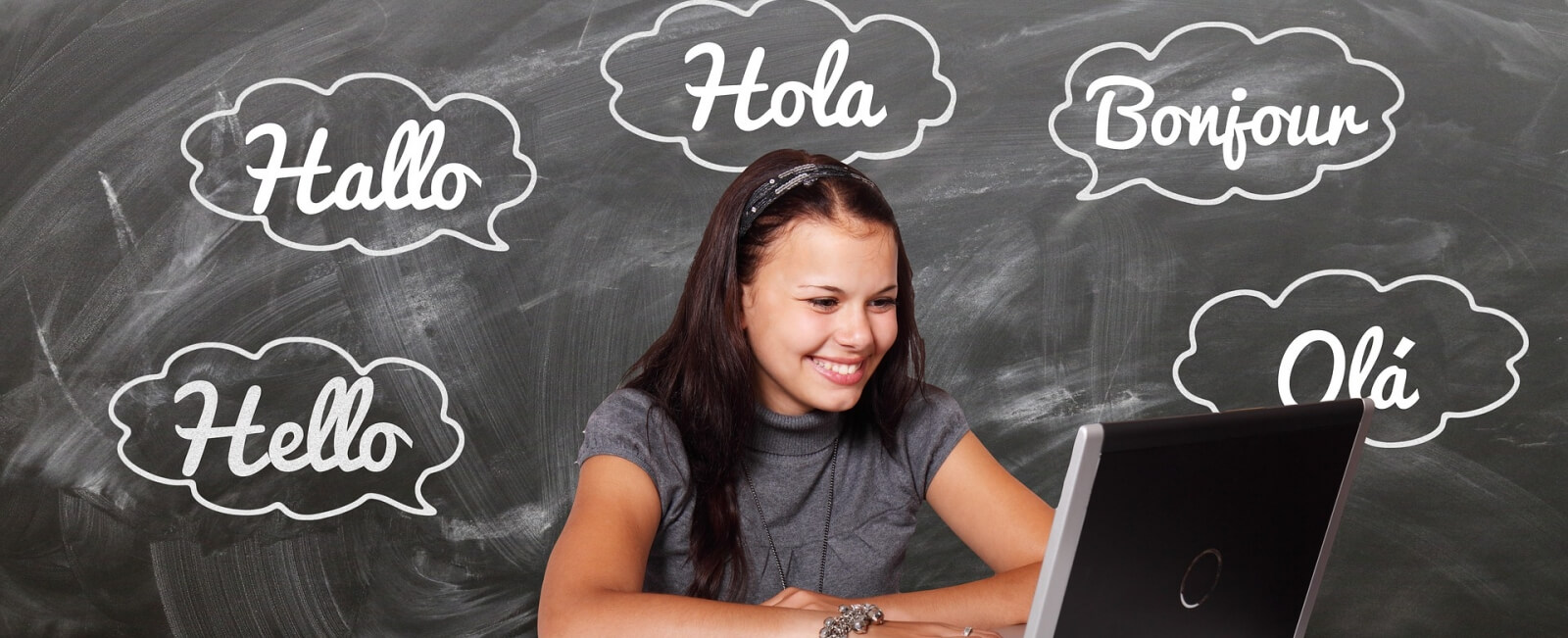 Are you a digital nomad? How many countries have you traveled to? And how many languages do you speak? 
Most people travel because they are keen to see the world, explore new places and have some adventurous experiences. Some people travel to practice their languages. I'm one of them. Well, not exclusively, of course. Language nerds like me also like to explore new places. However, I find a successful conversation in one of my target languages much more adventurous than climbing a volcano. That's just me, of course. Perhaps, you'd like to combine both, practicing languages and being an adventure-seeking digital nomad. That's awesome. 
With this article, I'd like to encourage you to start learning a new language right now and make language learning a part of your daily routine and digital nomad lifestyle. Find out which apps and strategies are useful to boost your language skills. 
This post contains affiliate links, which help to maintain Digital Nomads Peru. Making a purchase by using any of these links doesn't result in any additional costs for you, of course. Digital Nomads Peru is a participant in the Amazon Services LLC Associates Program, an affiliate advertising program designed to provide a means for sites to earn advertising fees by advertising and linking to Amazon.com. I only recommend goods and services I believe are useful and reliable.
Which language should I learn?
Where do you spend most of your time? Have you learned a foreign language before? Are you interested in grammar? Can you imagine to learn a new alphabet? Or even Chinese characters? Which language have you always wanted to speak fluently? 
The most rational choice is not always the best choice. I learned French at school and still understand quite a bit. Over the years, I made several attempts to revive my French. Just because I thought it should be easy. Unfortunately, I've got absolutely no connection with France and French pronunciation has always driven me crazy. 
Spanish
However, if you don't feel attracted to any language in particular and would like to start with something relatively easy, Spanish is a good choice. It's not that difficult to learn, there are numerous resources and it's spoken in most of Central and South America including the digital nomad hubs Medellín in Colombia, Buenos Aires in Argentina and Playa del Carmen in Mexico. 
But let's have a look at other digital nomad hot spots and local languages spoken there, too: 
Lisbon, Portugal
The local language is Portuguese which is also a Romance language like Spanish but slightly more difficult to learn. It has some nasal sounds and the grammar is a bit more complicated than the Spanish grammar. And you have to be aware that European Portuguese is quite different from Brazilian Portuguese. I learned Brazilian Portuguese years ago and lived in Portugal for a year shortly after I had started my digital nomad journey. In the beginning, it was difficult to understand the Portuguese people but this improved after a while. As there are many Brazilians living in Portugal, Brazilian Portuguese is understood by everyone. However, if you start to speak European Portuguese in Brazil, you might run into problems. In my opinion, it makes more sense to learn Brazilian Portuguese even if you want to spend some time in Lisbon. 
Budapest, Hungary
Hungarian doesn't belong to the Indo-European language family and is considered to be one of the most difficult languages to learn. I learned enough Hungarian to be conversational on a low level but it took me quite a bit of study time. So unless you're a language nerd or intend to stay in Hungary for more than just a couple of weeks or months, I wouldn't recommend choosing Hungarian. It's a very beautiful language, though. If you'd like to listen to Hungarian, click here, it's a song by one of Hungary's most famous singers. 
Bansko, Bulgaria
Bulgaria and Bansko with its well-known coworking is on my list for later this year. Apart from that, Bulgaria is one of the cheapest countries in Europe and has a low tax rate of just 10% – which is another reason why I plan to have a closer look at it. Bulgarian is a Slavic language but without declensions. That means that words don't change their endings as they do in Russian, for example. As a result, Bulgarian is not that difficult to learn once you got used to the cyrillic alphabet. I started with Bulgarian lessons in late November and after two months, I'm able to hold a simple conversation. However, it helped that I speak some Czech because both languages share a certain amount of vocabulary. 
Chiang Mai, Thailand
I've never tried to learn Thai but it's a tonal language and has a different alphabet, so these are two challenges. Like Hungarian, it's not the best choice for people who have never learnt a foreign language before. However, if you're a digital nomad who spends a lot of time in Thailand, why not give it a try? 
Bali, Indonesia
In Bali, Balinese and Bahasa Indonesia are spoken. The languages are related but not mutually understandable. Bahasa Indonesia is pretty different from English as far as vocabulary is concerned but it uses the Latin alphabet and isn't that difficult to learn. Should I ever go to Bali, I'll definitely learn some Indonesian. 
Which apps are useful for self-study?
If you would like to learn a language like Spanish, you can easily start on your own, learn some vocabulary and become familiar with the most important grammar rules. You don't even have to spend money as there are lots of free resources online. However, if you're serious about learning a language, I suggest investing in an app or an e-book. A subscription is also a good way to stay committed. As humans, we have the tendency that we don't appreciate free stuff that much. I had a time when I downloaded lots of so-called freebies which people offer to get you on your e-mail list. Nowadays, I don't do that anymore because most freebies are crap. As far as free resources for my languages are concerned, I just use some YouTube videos which teach important phrases for beginners and I do a bit of duolingo because it's fun. Let's have a look a 3 apps and a book series. 
Duolingo
Although duolingo now offers a paid version, too, most people use the free one and that's what you should also do. I'm currently using duolingo as a complementary resource for Italian, Hungarian and Chinese. Don't expect to become fluent by working only with duolingo. It's an app which will help you to memorize vocabulary and certain grammatical structures. Don't spend too much time with it. 10 – 15 minutes a day is enough. The good thing about duolingo is that you can easily go through a lesson while you're on a bus or have a short break of a couple of minutes. Apart from that, duolingo also has courses for less common languages such as Turkish, Greek, Irish, Hebrew, Vietnamese, Romanian, Czech or Indonesian. 
Babbel
Babbel runs some ads claiming that you can learn a language to fluency within 90 days using their app. That's nonsense unless you decide to study a relatively easy language full-time for three months. Most people neither have the time nor the motivation for that. I'm nevertheless recommending Babbel as a good way to get started. They offer popular languages such as Spanish, French, Italian, Dutch, Russian or Swedish. Their approach is pretty structured and you can also switch between grammar or topic-related courses. One year of Babbel will cost you about US$ 80. However, when you sign up and don't make a purchase immediately, they'll offer you a 50% discount. At the moment, I don't use Babbel but had subscriptions in the past. 
Innovative Language
Innovative Language offers about 40 pretty comprehensive language courses which also include cultural notes. You can sign up for free and get a 7-days trial with all features available. They offer three different plans, a basic one for USD 60/year, a premium one for USD 180/year and a premium plus one for USD 316/year. You can pay monthly but it's more expensive then. I'm currently using Innovative Language for Bulgarian and really like it. They present the language in small chunks so that you don't feel overwhelmed. 
Olly Richards' Short Shories
Olly Richards is a well-known British polyglot who started to publish short stories in foreign languages some years ago. If you like reading and are studying a language which is similar to your native language or another language you speak well, these stories will quickly boost your language skills, especially when combined with speaking practice with an online tutor. That's what I'm currently doing with Italian. I'm reading the short stories and speak with an Italian tutor about once a week. As someone who speaks advanced Spanish, this works like a charm. 
Practising the language online
I became a digital nomad in 2014 and financed myself exclusively by teaching German on italki. Although teaching online is not the digital nomad dream job as promoted by some people (especially ESL teachers who constantly drop their referral links to Chinese companies to earn some extra money), it's still a good way to get started or earn some extra cash while you're building your own business.
And  italki is great to help you practising your target language, too. If you don't have an italki account yet, please sign up by using this link and we'll both get USD 10 for our next language lesson. 
There are other language learning platforms out there but in my opinion, italki is the best. There are hundreds of Spanish and English teachers, of course but you can also learn various indigenous and minority languages. You can easily practice while traveling around the world, there'll always be a teacher available for your time zone. 
Italki differentiates between professional teachers and community tutors. Professional teachers have a language-related qualification while community tutors are just native speakers. If you've never learned a foreign language before, I'd recommend a more structural approach with a professional teacher. Personally, I use both kind of teachers and am currently working with professional teachers for Bulgarian and Chinese and community tutors for Spanish, Italian and Hungarian. I'll definitely continue with my professional Chinese teacher because the language is so different from everything I've ever tried before. 
Being nervous before talking to a native speaker is normal but you'll be so proud of yourself once you manage to hold your first 30-minutes conversation completely in your target language. Give it a try! 
Practising the language offline
If you're in the country where your target language is spoken, you should take every opportunity to practice with locals. Don't be shy and stick to the foreign language even if your counterpart tries to switch to English because he or she notices that you don't speak well yet and wants to be polite. 
In Latin America, I often feel sorry for English native speakers who are just starting to learn Spanish. In most of the cases, they have such a strong and easily recognizable accent that everyone immediately switches to English. Something similar happened to me in Hungary. People answered in German when I approached them speaking Hungarian. My German accent was obviously very strong. Normally, it's a bit easier for people who don't speak English as their native English. To be honest, I don't really like English. It's a language I need but not one I'd choose to study. Sometimes, I pretend that I don't speak English. 
It's most important that you are not shy or feel awkward. Just use every opportunity to practice. You may even tell people that you're learning their language and would like to practice. You'll be surprised how helpful many people will be. 
Conversations in shops or with random strangers tend to be much alike, though. If you want to practice more, check out language exchange events. I went to several Mundo Lingo events in Buenos Aires and loved it. Or have a look at meetup.com. If you already speak your target language well, you may even attend meet-ups which are related to your profession or a hobby and discuss those things in your target language. 
Or have a 1:1 language exchange with someone who lives in the city where you're just staying. Here, English native speakers have an advantage, by the way. No matter where you are, there'll always be locals who are keen to practice their English with a native speaker. Ask in Facebook groups for expats or in language-related Facebook groups. 
Local language schools
Why not study locally and combine it with a homestay? Depending on your time and budget, it can be as short as one week but nevertheless be an awesome experience. I don't know much about other continents but you can find very affordable courses all over Latin America. 
If you intend to spend some time in Lima/Peru, check out Viva Idiomas which is run by a Peruvian friend of mine. 
As you will never have lessons all day long, it's easy to combine  your time at the language school with your work. Just make sure to have some free time for cultural events or excursions which are likely to be offered by your language school. 
Polyglot Events
Perhaps, you've already been to digital nomad-related events or conferences/workshops focusing on improving your professional skills and increase your network of potential clients and business partners. Well, there are certainly events for language learners, too. When I was still in Europe, I attended some of them but things changed when I made the jump to Latin America in early 2017. However, more and more international events are coming to Latin America and as a digital nomad, it's not a bad idea to go to conferences, workations or retreats. I mean, we can easily plan our travels with some events in mind. I wouldn't hop from continent to continent, of course but for example, I plan to attend a conference for German online entrepreneurs in Slovenia in July 2020 and the Polyglot Conference in Mexico in October 2020. Upps, now I've already given away one of the polyglot events I wanted to mention. Never mind, here they are: 
Polyglot Gathering
The first Polyglot Gathering took place in Berlin/Germany, in 2012 or 2013, as far as I remember. In 2017, it moved to Bratislava/Slovakia and in 2020, it will take place in Teresin/Poland (May 26 – 30). It's a more or less informal event with a variety of workshops and plenty of opportunity to speak Esperanto, Spanish, Russian, Japanese etc. 
LangFest
LangFest used to take place in Montreal/Canada but this year, they're teaming up with the Polyglot Conference. I've never been to LangFest but only heard good things about it. 
Polyglot Conference
The first Polyglot Conferences took place in Europe but in 2019, they moved to Japan. Well, and as I already wrote, this year, the Polyglot Conference will take place in Mexico. In Cholula, to be exact. It's an event with lots of lectures of well-known polyglots and language professionals. 
By the way, you don't need to be a polyglot to attend. An interest in languages and being anxious to meet like-minded people from all over the world is absolutely enough. Most presentations will be held in English but there's also plenty of opportunity to practice your target language(s).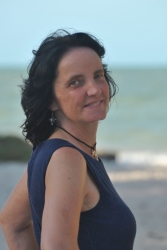 Latest posts by Daniela Fries
(see all)