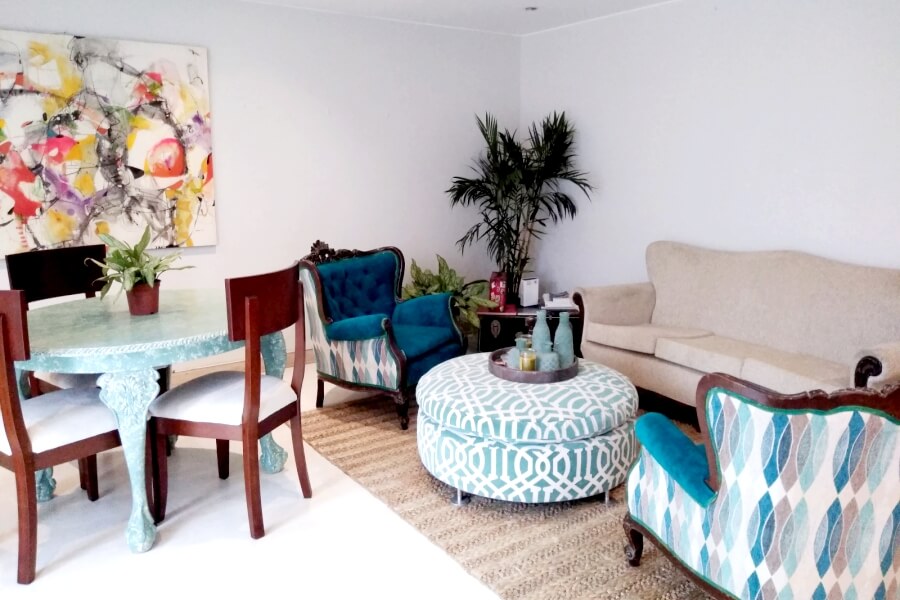 This is a list of Airbnb's, hostels and hotels I've stayed at and worked from. All these places are suitable for digital nomads, even if you need to use Skype for video conferences as a teacher or coach. The towns are listed in alphabetical order. This page will be updated regularly.
If you would like me to add another accommodation you've found to be nomad-friendly, please contact me. You should have either spent time at that place yourself or own it. In both cases, you'll need to give me the exact download and upload speeds of the wifi. If you own a place you'd like to rent to nomads, it has to be listed on Airbnb or another major booking website. For safety reasons, I don't list private offers here. However, you're welcome to post a private offer in the Digital Nomads Peru group on Facebook.
This post may contain affiliate links, which help to maintain Digital Nomads Peru and keep creating awesome content for you. Making a purchase by using any of these links doesn't result in any additional costs for you, of course. 
Digital Nomads Peru is a participant in the Amazon Services LLC Associates Program, an affiliate advertising program designed to provide a means for sites to earn advertising fees by advertising and linking to Amazon.com.  I only recommend goods and services I believe are useful and reliable.
---
Don't have an Airbnb account yet? Use the button below to sign up and receive a US$ 25 travel credit for your first booking.

---
Arequipa
Internet speed: 10/1mbps
It's like a mini-hostel and run by a very nice Peruvian couple. They rent 4 rooms and have two shared bathrooms, one for men and one for women. Downstairs, there's a restaurant where breakfast and lunch are served Monday to Saturday.
The city centre is a 20-minutes walk away and the neighbourhood really quiet and residential. I stayed there for three weeks in March/April 2018 and really liked it.
---
Cusco
Internet speed: 40/10mbps (often more)
My favourite Airbnb, run by a Dutch-Peruvian couple who rent 5 rooms in their house. There are two shared bathrooms and you can have breakfast for 7 soles if you ask for it. The city centre is a 30-minutes walk away or you can take a taxi for 5 soles. For more information and pictures, read the comprehensive post I wrote after spending the whole month of October 2018 in Cusco at exactly this Airbnb.
---
Ica
Internet speed: 70/10mbps in the room, about 20/5mpbs on the terrace
This hotel was a nice surprise as far as internet speed is concerned but I also loved the rooftop terrace you can see in the picture. Sitting there was much nicer than being stuck in the room. The hotel is situated a 30-minutes walk from Ica city centre (which isn't very interesting) and not far from the Huacachina oasis. Please click here if you'd like to read more about Ica and Huacachina.
---
Lima – Barranco
Internet speed: 60/10mbps
I'm co-hosting this place when I'm in Lima. There are repeaters so you can work in every room and also on both terraces. The apartment is located two blocks from the ocean and a 10-minutes walk from Barranco's main square. For more information and pictures, please continue reading here.
---
Lima – Miraflores
Internet speed: 30/5mbps
There was a construction site next to the room when I stayed there for one month in April/May 2018. However, they should be finished now.
Apart from that, the building is situated in a quiet part of Miraflores, a 10-minutes walk from Parque Kennedy. The internet was sometimes a little unstable but no major problems. Very nice family.
---
Ollantaytambo (Sacred Valley)
Internet speed: 10/1mbps
This one was a nice surprise. I hadn't expected good internet in Ollantaytambo. The place is situated one block from the main square and a 5-minutes walk from the archaeological site.
The rooms are pretty small and there's no desk. As there's no common room, either, you probably don't want to stay there for more than one or two nights. However, if necessary you'll be able to get some work done.
A simple breakfast is served at the cafe nearby. The owners were friendly but I didn't see much of them, most of the time, there was nobody at the reception.
---
Puno
Internet speed: 130/15mbps
I haven't stayed there myself as it is far too big for me but have been in touch with the owner. The apartment is situated close to Puno's main square and has the fastest internet I've ever seen in a private place in Peru – although speed is generally increasing as optical fiber becomes available in more and more cities and neighbourhoods.
---
Trujillo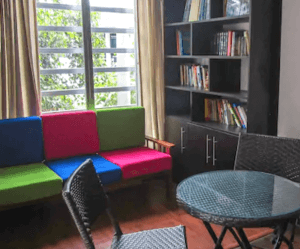 Internet speed: 60/10mbps
This is a small studio apartment with a bathroom and a kitchen (not much stuff there but totally okay to prepare breakfast and there's also an electric kettle and a microwave. The apartment is situated within walking distance from the Plaza de Armas and there are a lot of good food options and supermarkets nearby. The family lives in the same building, they're very friendly and helpful.
---
Do you like this list? Then why not share it on Pinterest so that other nomads can find it, too. Gracias.