Hi and welcome! My name is Daniela and I've been a digital nomad since 2014. So I know that arriving in a new city or country is always more or less challenging. There are great groups for digital nomads on Facebook, people are always willing to help, no doubt about that. But wouldn't it be nice if you could find all the relevant information about a certain destination in one place? NomadList offers some general information about almost all countries and their most important cities but they don't go much into detail and their information is not always correct.
What can you find here?
Digital Nomads Peru focuses on living and travelling in Peru as a digital nomad and aims to connect digital nomads with each other but also with locals. It's not a travel blog but a resource for people who want to spend some time in Peru. It's also a work in progress, we got started in September 2018 and are adding new content regularly.
Live & Work
Travel blogs are great resources but they normally don't tell you much about internet speed, places to work from or how to find nomad-friendly accommodation. Digital Nomads Peru fills this gap and also provides you with useful information about everyday life in Peru outside the tourist bubble.
Lima
Although Digital Nomads Peru is not a travel blog, you'll find quite a bit of information about Lima here. The reason is simply that Daniela can usually be found in Peru's capital when she's not nomading around in other Latin American countries.
Community
Join the Digital Nomads Peru Facebook group to connect with other nomads who visit Peru at the same time as you or who were already here and share tips and information with you.
Make Peru your home base
Like many other Latin American countries, Peru doesn't make it incredibly difficult for foreigners to obtain temporary or even permanent residency or become a citizen. It may not be a tax haven like Panama and dealing with Peruvian bureaucracy can sometimes be a pain in the ass but all in all, it's a great and affordable place to set up your home base.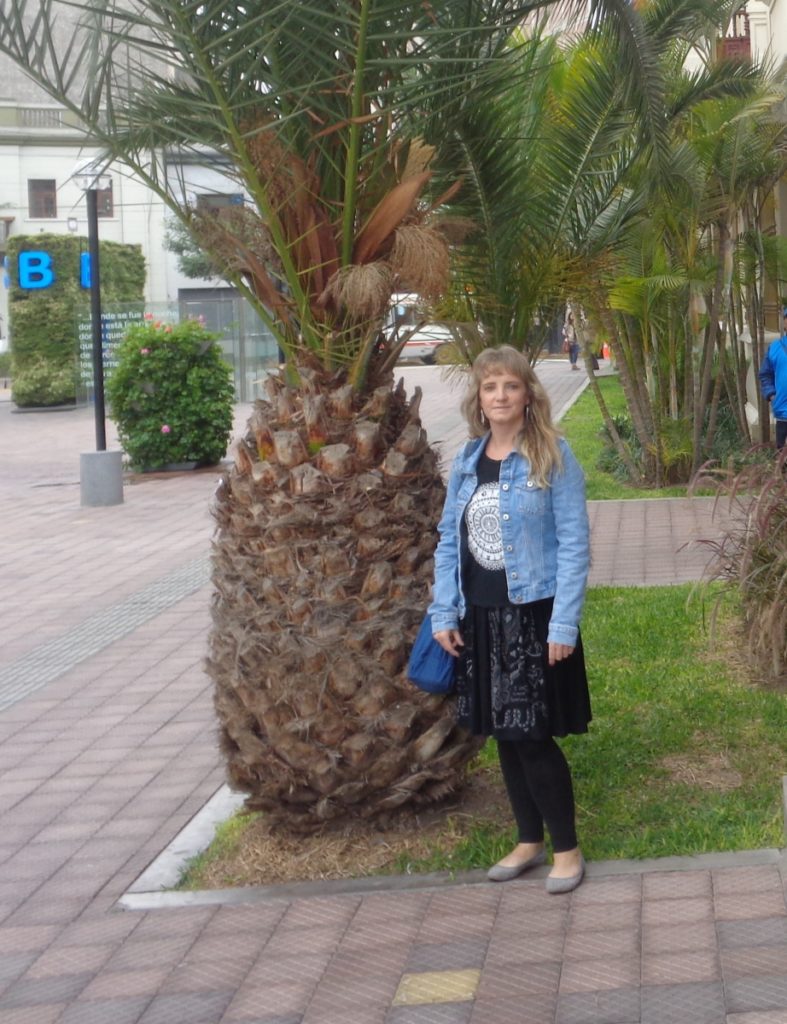 About Daniela
Hi, I'm Daniela, the human being behind Digital Nomads Peru. You can see me in the picture above. I'm an introvert and I don't like selfies – but I do love Latin America.
I took my first flight to Latin America in 1990, visiting Venezuela – a country I'd love to return to as soon as the political and economic situation allows it.
Some years later, I met a Brazilian, had two kids with him, lived in Brazil for a while and then returned to Germany, my country of origin where I never really felt at home.
After my kids had grown up, I left and started my life as a digital nomad. First, I spent some time in East Europe and Portugal but South America kept calling. The decision to live so far away from my kids wasn't easy but I knew that I'd never be really happy in Europe. So I returned to South America in March 2017, became a resident in Peru in April 2018, have my home base in Barranco, Lima now but keep travelling.
Digital Nomads Peru – Local Partners
I truly believe that we should neither live in digital nomad nor in expat bubbles when living in another country. Therefore, Digital Nomads Peru is teaming up with people from Peru who will help us to adapt to the country and enjoy it in various ways.
Sergio Vargas – Immigration Lawyer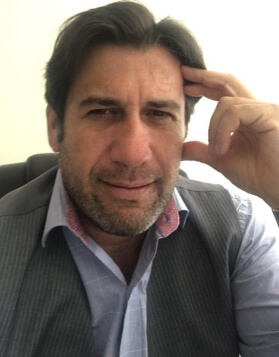 Sergio is one of Peru's most experienced immigration lawyers and our expert for your temporary or permanent residency permit. He and his team at NVC Abogados can also help you to set up your company in Peru and handle your complete tax stuff in Peru. He loves travelling and is familiar with the digital nomad lifestyle as well as the needs of a digital nomad.
Bertha Díaz – Spanish teacher
Bertha Díaz is the owner of the language school Viva Idiomas. They offer Spanish classes online and in Miraflores for all levels and are also engaged in a social project called Proyecto Butterfly which aims to empower Peruvian women from poor backgrounds through education. Bertha and her team will be happy to help you with your Spanish and teach you about Peruvian culture.