I'm thrilled that you'd like to know more about me and the Digital Nomads Peru website. 
I started DNP in summer 2018 while I was still in Mexico but almost on the way back to Peru. 
While quite a few tourists head to Peru to visit Machu Picchu, the Colca Canyon or the Amazon rainforest, the country is not yet that popular among digital nomads. 
When I first came here in early 2017, I found it difficult to gather all the information I needed. 
Arriving in a new city or country is always more or less challenging. There are great groups for digital nomads on Facebook, people are always willing to help, no doubt about that. But wouldn't it be nice if you could find all the relevant information about a certain destination in one place? NomadList offers some general information about almost all countries and their most important cities but they don't go much into detail and their information is not always correct.
Digital Nomads Peru focuses on the digital nomad lifestyle and on living and traveling in Peru. It aims to connect digital nomads who are spending some time in the country and helps nomads and other travelers with useful information about Peru. Like every blog, this website is a work in progress. It was launched in August 2018 and new content is added regularly. 
The articles about digital nomads are mostly not Peru-related but refer to the digital nomad lifestyle in general. No matter whether it's your dream to become a digital nomad or whether you've already set off exploring the world while making money online, you'll find useful and inspirational blog posts here. This includes critical articles because like everything in life, nothing is perfect. Living as a digital nomad has its downsides and difficulties and can be challenging. However, it also offers incredible opportunities. For some us, it may be just something temporary, for others the way they want to spend the rest of their lives. Both options are fine. It's your life and your decisions, don't let anyone judge you. Never ever. 
On the DNP website, I'm regularly publishing articles about what it's like to reside in Peru and what options you have to obtain a temporary or a permanent visa for Peru. It's even possible to run a Peru-registered company without being a resident. My business partner and recommended immigration lawyer as far as these questions are concerned is Sergio Vargas of NVC Abogados who handles all my legal stuff in Peru. 
DNP regularly publishes interviews with people who live the digital nomad lifestyle. They have different cultural backgrounds and different professions. We hope that you'll be inspired by their stories. 
Digital Nomads Peru is not a travel blog but you'll rather find useful information about the country which will come in handy if you decide to live in Peru temporarily or even permanently. This includes city guides, information about public transport, internet and nomad-friendly accommodation. 
I founded the Digital Nomads Peru Facebook group in 2018 as I've always found regional digital nomad groups very useful to connect and share information. It can't and doesn't want to replace the big groups like the Digital Nomad Girls Community (sorry guys but our female-only groups are pretty awesome – however, the Peru group is open for everyone). Feel free to join and ask any questions you may have. 
I was born in a small town in the northwest of Germany in 1970 but left immediately after school, lived in various German cities, in Brazil and Portugal. In the 1990's, I backpacked Latin America whenever I could. I was never attracted by Asia, Africa or Australia. Latin America-addicted as long as I can remember. Being European, I certainly explored Europe quite a bit, too. 
I guess I've always been a nomad by heart, feeling trapped when I own too much material stuff and never feeling at home in just one place. 
In October 2014, I left Germany for good and have been continuously in Latin America since summer 2017. At the moment, I have a residence permit for Peru but am always exploring other possibilities. 
For private reasons, I spent quite a bit of time in Lima between February 2017 and July 2019. However, I also travelled in Argentina, Uruguay, Brazil, Colombia and Mexico and eventually decided that my time to get settled has not yet come and that sometimes, it's time to say good-bye although it may hurt. 
So now I'm looking forward to being more nomadic again and explore more of Latin America. I've yet to discover Central America and the Caribbean islands, for example. 
As a person, I'm pretty introverted and quiet but have my adventurous sides and want to live my life my way. 
Last not least, I'd like to mention that I regularly practice yoga, read a lot, like to listen to Spanish music and am interested in history, psychology and sociology.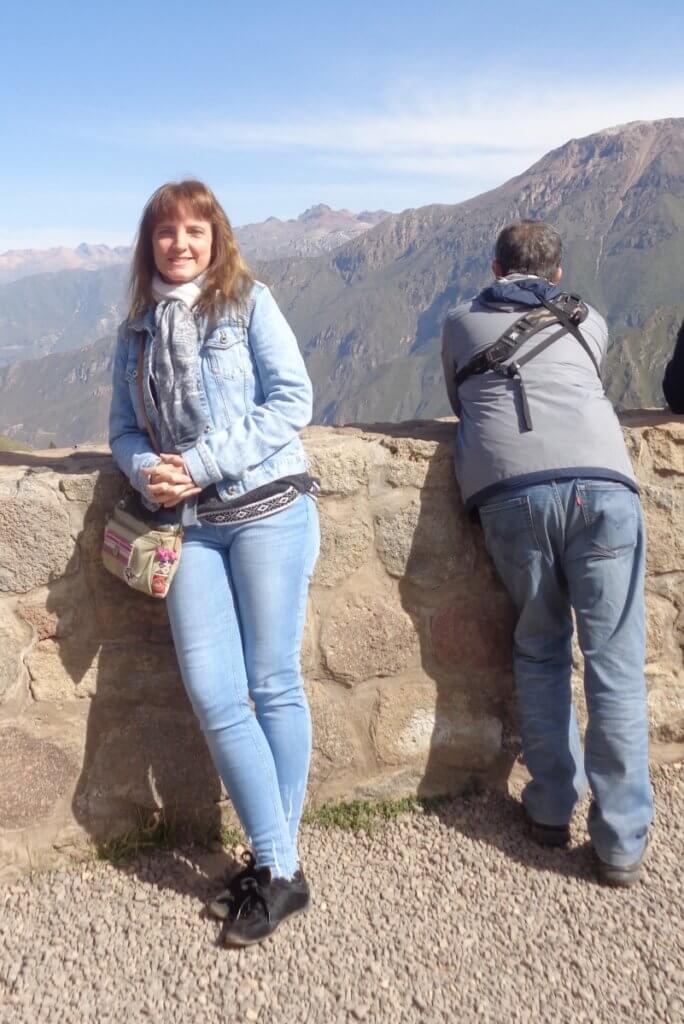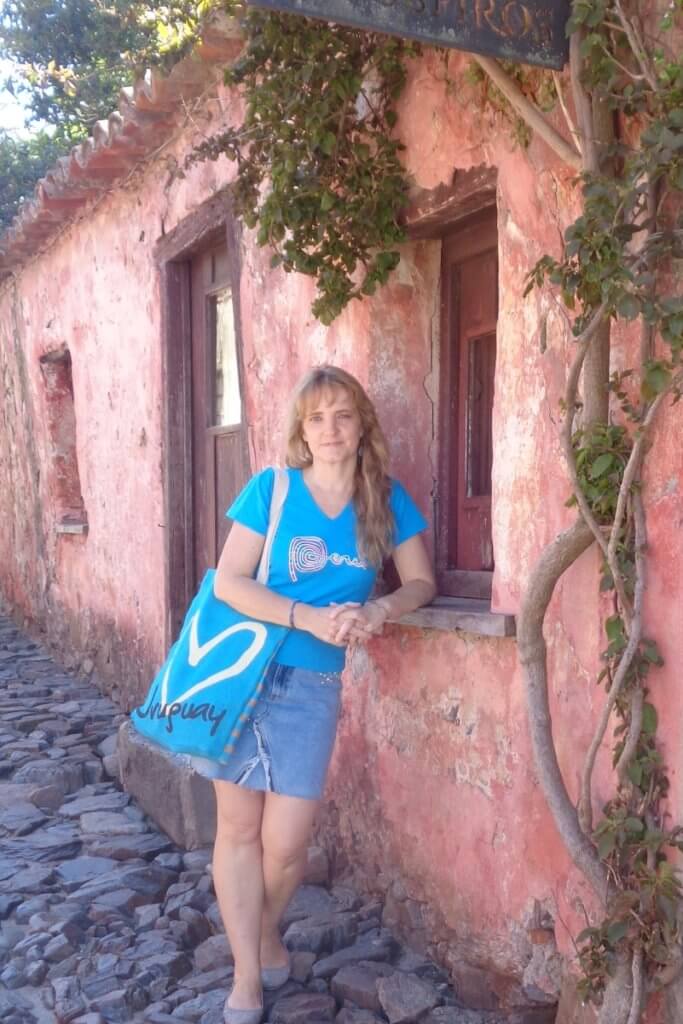 In 2012, I started to teach German on italki. That's how I financed my travels and digital nomad lifestyle for a long time. I'm still teaching but at one point, I realized that I wanted and needed a new challenge. Not for the first time. 
From studying sociology to organizing cultural events in a small city in Germany and working as a nurse at a psychiatric clinic, I've already reinvented myself several times. I no longer believe in formal education but rather in continuous learning and building the lives we want. 
Digital Nomads Peru is slowly starting to generate some passive income through affiliate marketing. That's pretty exciting actually. If you want to support the website, just click on one of the links which lead you to amazon or booking.com. Don't feel obliged, though. Happy readers make me happy, too. 
I've recently started to offer web development and web design with WordPress and Elementor Pro and am in the process of starting a small agency with a friend of mine. 
My latest project is a travel blog for solo travelers in Latin America. I actually started one in English a couple of months ago but feel a bit restricted when I cannot write in my native language. It's okay for informational posts but my idea for a new blog was a good mixture of informational posts, travel stories and personal articles and so I eventually decided to start all over with a blog in German. If you speak German, feel free to have a look at Danielas Lateinamerika.