I'm pleased to introduce another digital nomad to you who's sharing her story here on the Digital Nomads Peru website. This time, I'm talking to Noa from Israel who went to Thailand not because it's a popular and cheap digital nomad destination but because it's the country where she spent 6 years of her childhood.
Have you missed the other interviews? Check them out here:
Would you like to be featured? Don't hesitate to contact me. I aim to introduce digital nomads with different cultural, personal and professional backgrounds to show that this lifestyle is possible for everyone.
Please tell us a bit about yourself and your background.
My name is Noa, I come from Israel. I was raised in Thailand for 6 years during my childhood/teen years, as my parents were working there in the Israeli embassy and later in business. I was exposed to the Asian cultures early on in my life and have naturally 'inherited' some into my way of being.
In my professional life, for the last 25+ years, I've worked with people as a Clinical Psychologist and business/ personal /team coach. My niches include corporate management, artists and individuals who are wanting to make a change in their lives or are already in the process of doing so.
I'm rich in my hobbies: I dance, write, sing, travel and paint.
Painting colorful abstracts has become another way of sharing my colors & movement energy. It has also become a source of income, as I travel.
I use what the internet provides me to sell my paintings worldwide.
It was in 2015 that I felt a need to reroute my life. My workload became too heavy and I was getting signs that I needed to balance my life.
Just like I was teaching many people to find their balance, it was now time for me to listen to those signs and follow them.
I listened to my heart's calling: Traveling was something I longed for and getting to stay in Bangkok, my town from my youth. Just be there and experience it as an adult, was very exciting for me.
How does being partly raised in Thailand influence your view of the country which is nowadays a digital nomad hotspot?
I'm probably not very objective about Thailand. In many ways, it is like a second home to me. Coming back there after many years I was deeply touched.
Although it has changed and in many ways looks different physically its essence remained the same. I connected immediately with the part that was always there: The smells, tastes, language, even intonation, all touched a sense of sweet knowing.
Why and when did you set off as a digital nomad?
2.5 years ago I set off as a digital nomad. It took a year of preparation and some fear processing to be able to do it in the way I wanted it to be: Be able to hear my heart's calling and follow through.
I started my journey in mid September 2016.
I "borrowed the term sabbatical from the academic world, because I felt I needed a name for my new project. This one made sense. It served the same purpose in my life. It was time to give my self the space and the time to do more of the things I love doing: write, photograph, paint, travel , and be a able to be in nature, and return to my childhood/adolescence in Thailand as an adult.
I downsized the volume of my work as a therapist and coach, and keep working online with a limited number of clients. In addition, I sell my paintings online, and that is another source of income while traveling.
Which continents/countries have you already visited? Do you have a bucket list of places you'd like to see?
I like to take my time in places that I love.
I've had the privilege to stay in Dharamsala, in Himachal Pradesh, India for 3 months. If it hadn't been for the winter that came and 'froze me', I would have stayed longer. The combination of hikes in the mountains and enjoying the cafes and restaurants and meeting with fellow travellers or natives was a great one.
I stayed for 2 months in Yogyakarta, Java Indonesia. Besides the beautiful temples of Borobudur and Prambanan, I met amazing, kind and humble people. People who dance and sing in the streets. I enjoyed singing and dancing with them on several occasions. I met a different Muslim crowd than what I've known in the Middle East. The mysteries in the Javanese culture left me curious for more.
It felt I was exposed to this interesting part of the world which encompasses people from different religions and culture from thousands of different islands, all called Indonesians.
I spent 3 months in Bali, which I fell in love with because of its paradise beauty and people.
I travelled a month in Vietnam, Cambodia, Laos, Malaysia
I even visited Perth Australia for 2 weeks!
My base, being Thailand, where I fly from and return to. In Thailand, I traveled to Ubon, Kon Kaen, Chiang Mai, Krabi.
Mostly I like discovering more of Bangkok, where I was raised.
I go to places that I'm attracted to, loving the combinations of nature and quiet, and colorful cities, places with good food, a sense of safety, places where I can be by myself, with myself, and meet and connect with people.
Safety is a great basis for freedom!
How do you handle work vs travel/sightseeing time?
I work with my therapy and coaching clients through Skype or messenger.
I like to arrange it so that my meetings are concentrated in 2-3 days a week.
I try to keep a stable schedule. And if needed I will reschedule, mostly in times when I am in places where there no good signal, which is only on remote nature trips.
Most places I go to, I see beforehand, that I have the WiFi or the local sim for my iPad, to secure the technical quality of the meetings.
As to selling my painting business, I can do it from anywhere: posting my paintings online, emailing clients, communicating with the Gallery in Israel, or being in touch with the shipping carrier to see that the painting is being shipped to the client within the promised framework of time.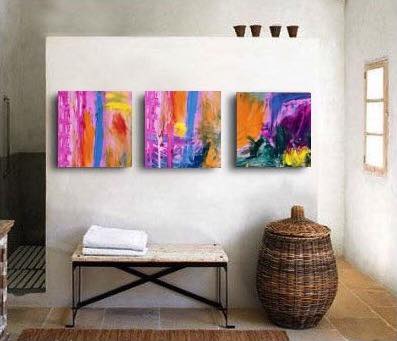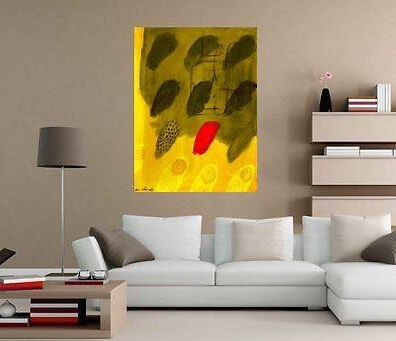 How long do you plan ahead? What are the advantages and disadvantages of planning ahead, in your opinion?
Mostly I don't. In a way, at this point in my nomadic experience, I feel I'm guided within to stay or to move on. When it stops feeling great, (or if my visa ends soon… ☺️) I know it's time to tune in and listen to where my spirit wants to go.
Of course, if there is a specific matter that requires planning, I will go with it and plan on.
How do you choose your accommodation? What kind of accommodation do you like best? Why?
I usually use booking.com or agoda. I mostly stay in hotels, and sometimes apartments.
Choosing Location is always the first thing: as a 'night bird', I like places where it's safe to walk at night, with nice cafes.
Personally, I always look for windows/balconies and I like big spaces.
I value other Travellers reviews, and I read them, to learn about the place since I don't get to see i/feel the place when I book it.
Reviews matters to me much more than the number of stars of the accommodation.
How and where do you like to work? Why?
For providing therapy or a coaching Skype session, I need a quiet place with no compromise. I always work with my clients from my private place in my accommodation.
A funny anecdote: I am dressed and ready for the sessions as if it was my clinic at home. I actually call it my 'mobile clinic'.
For my 'side business' of selling painting: using social media, writing emails, communicating on messenger with the gallery in Israel, with clients etc..I do it from cafes, restaurants, whenever I need to wait for something: is always a good time to post one of my paintings online.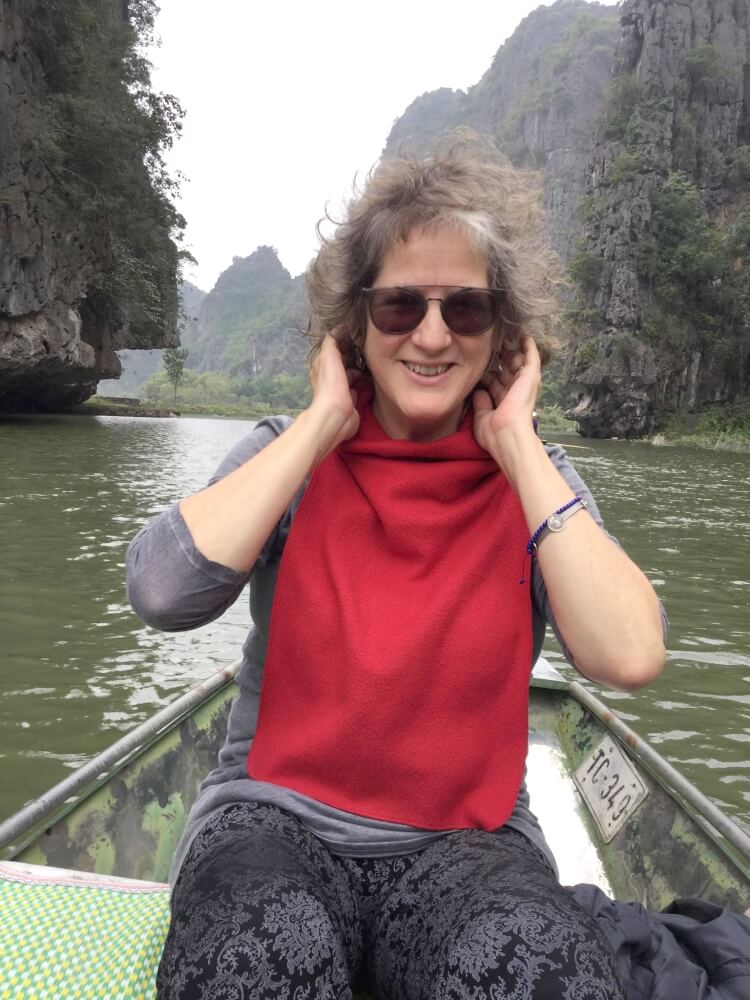 Do you have plans to settle down one day? If yes, where?
My home is in Israel. My second home is in Thailand. But the truth is that this nomadic sabbatical period teaches me that home is where I am, where my heart is.
I hope I will always be able to travel. But definitely would like to settle down and keep doing what I came here to do, from a home base.
Any recommendation for people who would like to start a nomadic life but are not sure how?
Talk to people who are travellers, learn from nomads in this digital age, look for places that speak to your heart. Be open to experience new things, be open to meet new and different people. Be open to spending time with yourself ! Recognize your fears about the unknown and acknowledge them. It's human to feel this way when you are about to go on a new journey. Work with it if you need to.
As a fellow traveler friend told me: "Traveling: It should be on the curriculum part of general education! "
Go out, learn the ways of different people, find out what's important to you.
We don't all have to follow old and known rules and ways when they no longer work for us.
Traveling allows you to detach from that part in our system we were taught about "how I'm supposed to live". It gives you a chance to be with yourself in a journey of discovery without and within.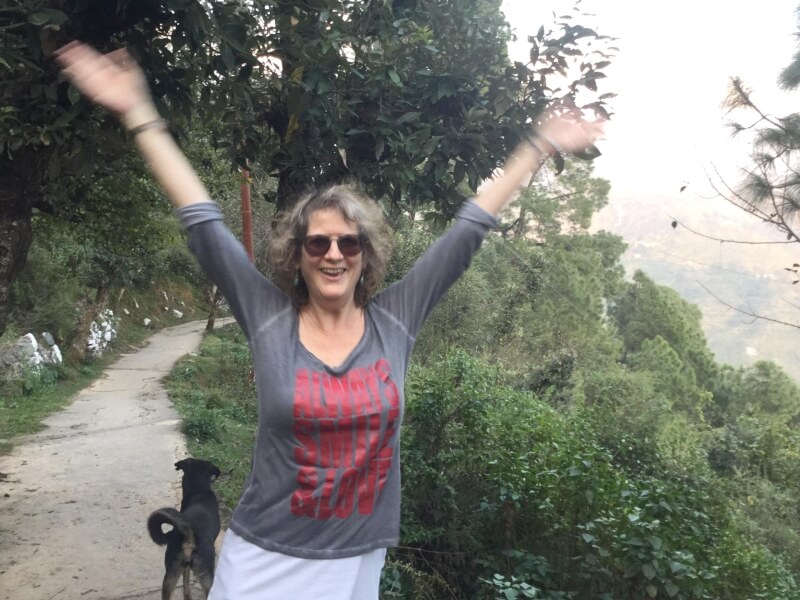 Thank you very much, Noa and good luck for your further journey. 
Noa online
Did you like the post? Then why not share it on Pinterest? Muchas gracias!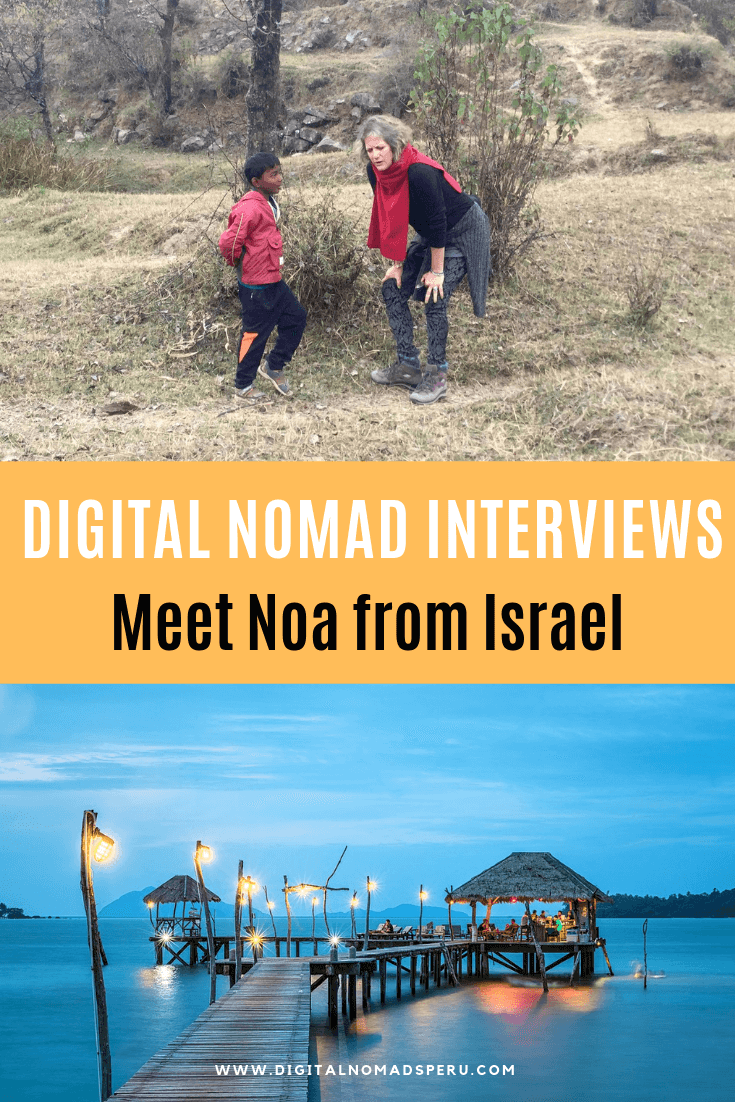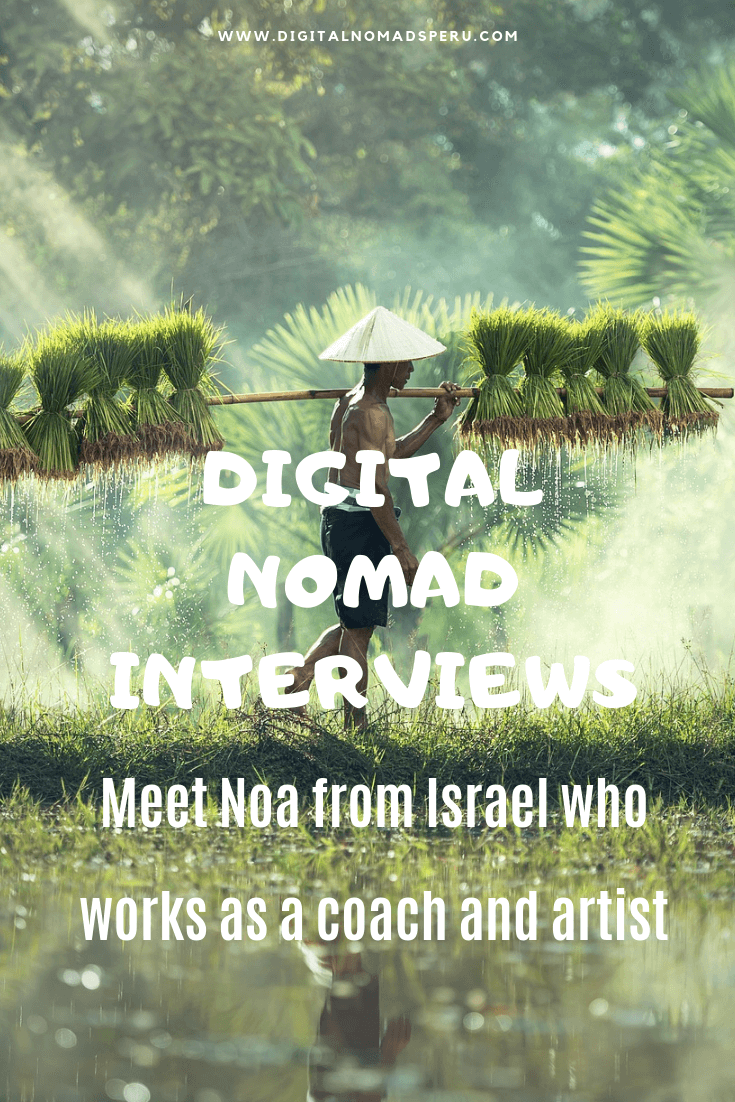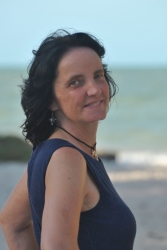 Latest posts by Daniela Fries
(see all)