Welcome to Digital Nomads Peru!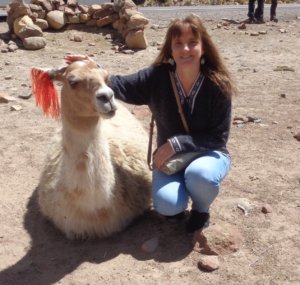 I'm Daniela, a digital nomad from Germany who has resided in Peru since April 2018.
Peru's internet speed has significantly improved and as a result, the country becomes increasingly popular among digital nomads.
Digital Nomads Peru does not only provide you with information and tips about daily life in Lima, nomad-friendly accommodation and all the necessary stuff you need to know to settle in quickly but also informs you about the digital nomad lifestyle in general, discussing its advantages and disadvantages.
Last not least, you've come to the right place if you're looking for information about residency in Peru and setting up a company.
Living in Peru
Do you live in Peru or plan to do so in the future? This section provides you with all kind of information as far as residency options, types of visa, running a company etc is concerned but also includes personal experiences and opinions. For all legal parts, we team up with Sergio Vargas from NVC Abogados who specialize in immigration, taxes and company law.